Hi, my name is Brett and I'd like to tell you about my delicious and fantastic Outback food and wine tasting tour from Port Douglas. We will be tasting the best food and wine that the Atherton Tablelands has to offer. A 'Foodie' Tour from Port Douglas you will thoroughly enjoy and remember.

I'll pick you up at your accommodation at a civilised 9am and head down 'The Great Barrier Reef Drive' to our first stop . . .
Stop 1 : Tjapukai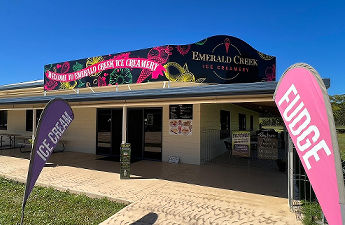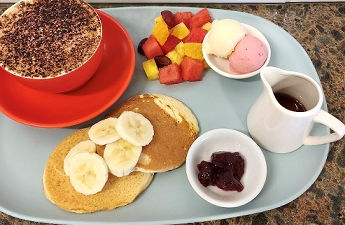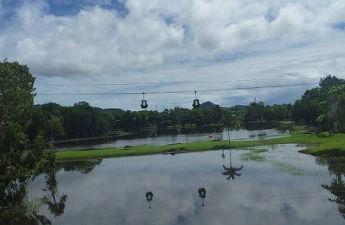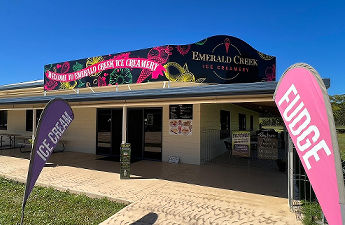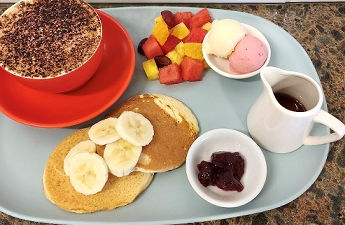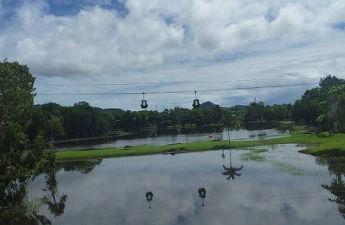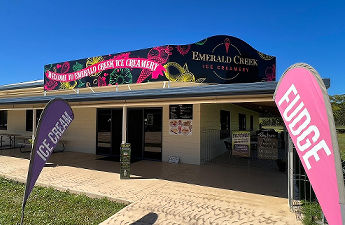 Morning tea at Tjapukai (which means 'Rainforest') Aboriginal cultural park, for hot baked damper and a chance to sample indigenous tropical jams.


Stop 2 : De Bruey's Winery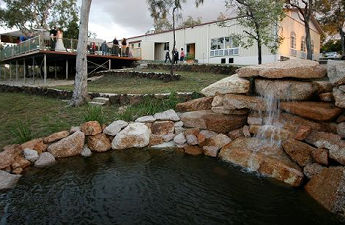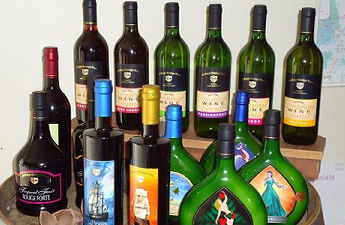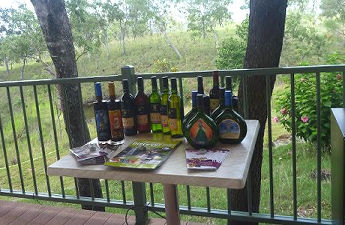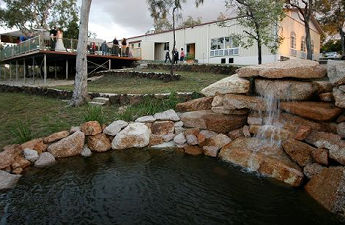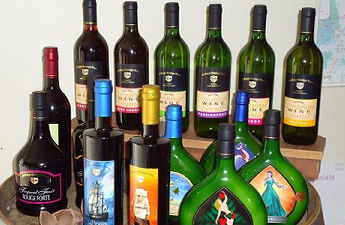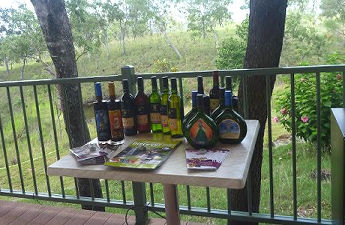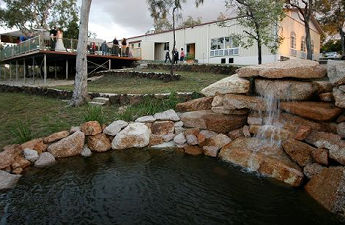 We then head up the Kuranda Range to De Brueys Boutique Wines, sip deliciously different tropical fruit wines, liqueurs and Ports whilst overlooking the beautiful surrounds of waterfall ,terraces and lake.
Stop 3 : Mount Uncle Distillery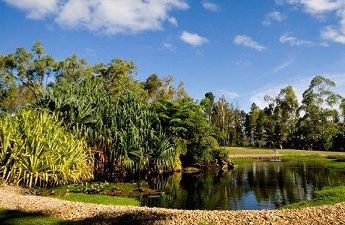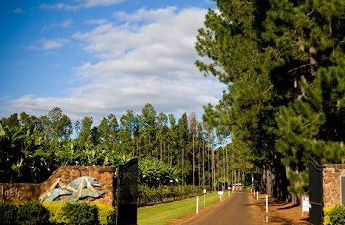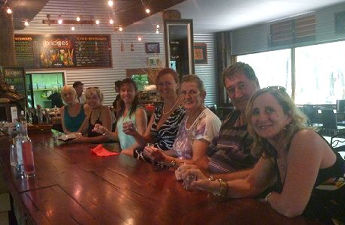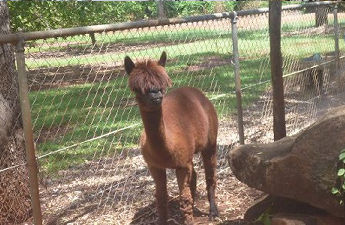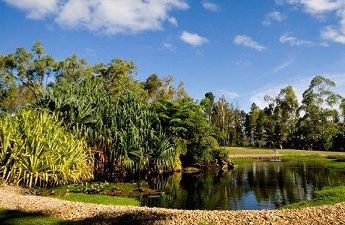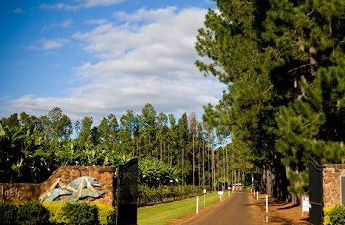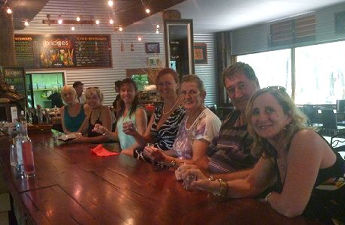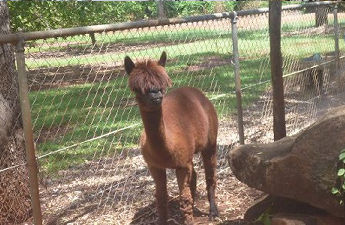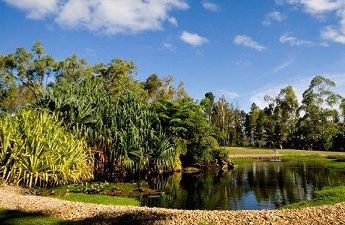 10 minutes down the road we arrive at Mount Uncle distillery, North Queensland's first and only distillery. Here we stop for lunch, a wander round this stunning property nestled in coffee and banana plantations, with beautiful gardens, friendly animals, and a tasting of their award winning liqueurs and spirits at the distillery.
Stop 4 : Coffee Works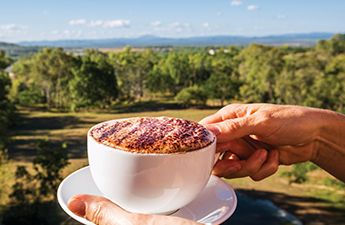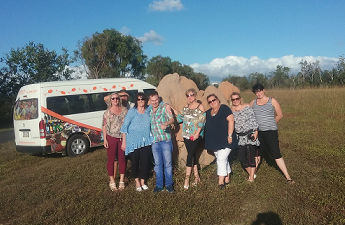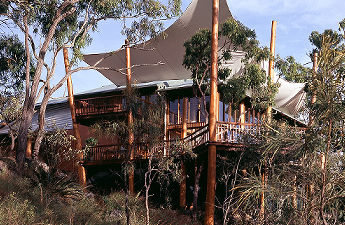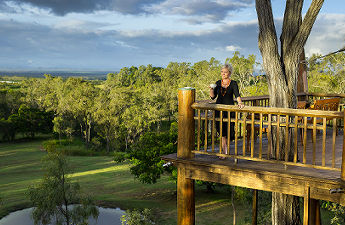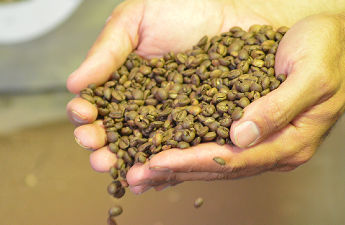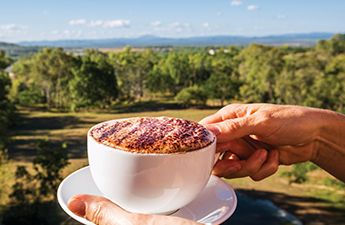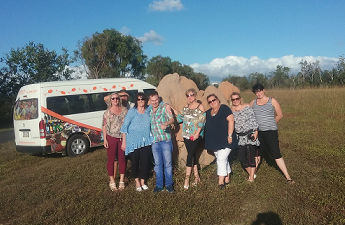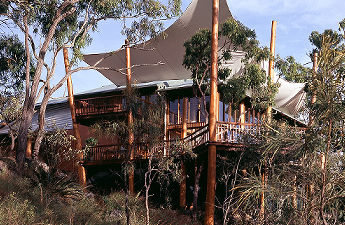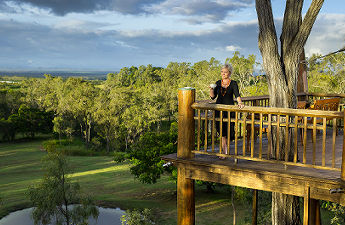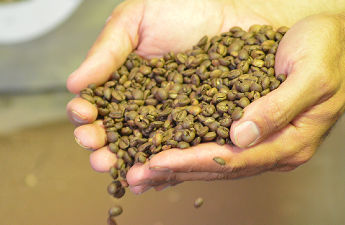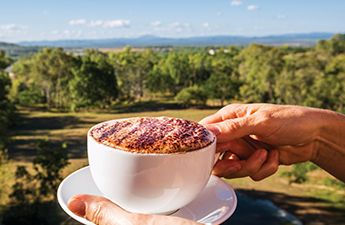 Next stop - Coffee Works - a fascinating tour of 'Coffee World' telling the epic story of coffee, with over 2000 exhibits. OR just sit back & relax on the verandah and sip and savour some of the very best locally grown coffees, teas, luscious liqueurs & dive into endless decadent chocolates created on site.

Stop 5 : Emeral Creek Ice Creamery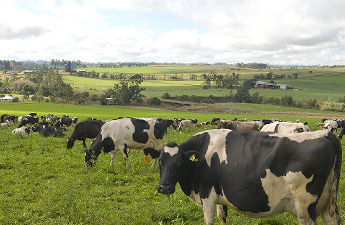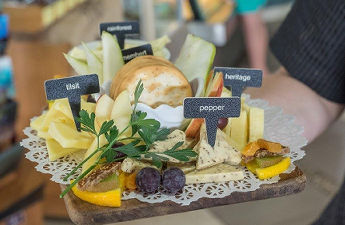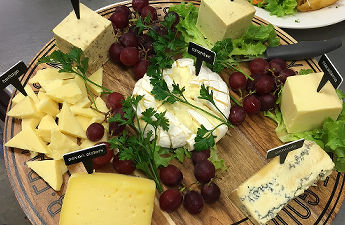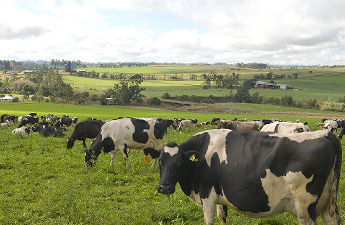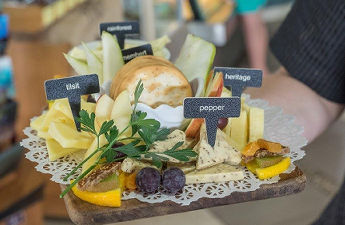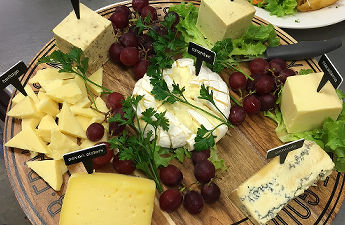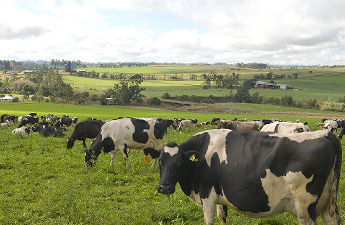 Next stop Emerald Creek Ice Creamery to sample 'World Class' home made ice cream and sorbet to freshen the palate.

Tastings of other homemade goodies depending upon what is in season.


Stop 6 : Platypus Hut - Gallo Cheeses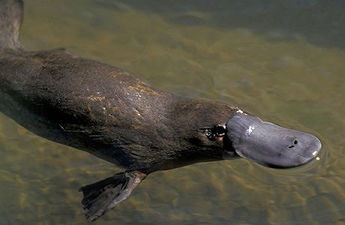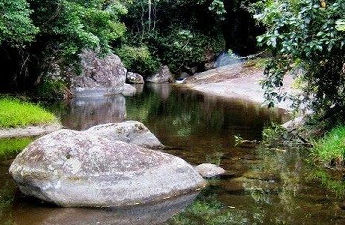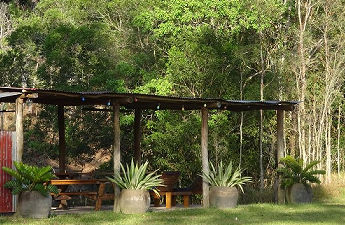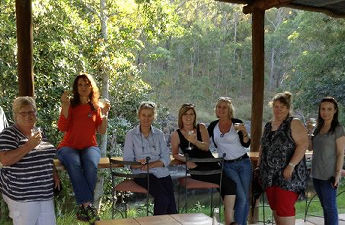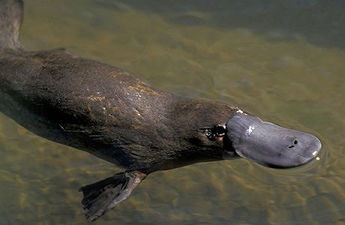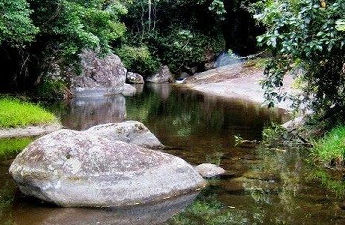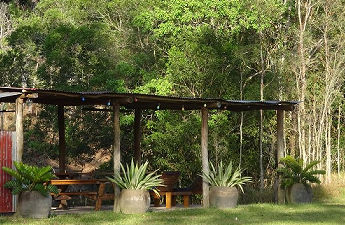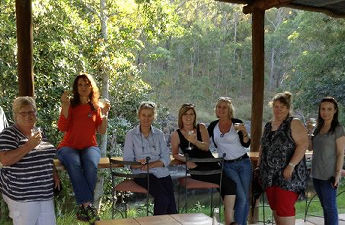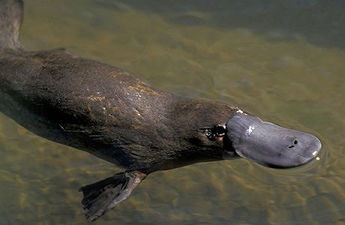 And if that is not enough, we head across the savannah 'Outback' ,past giant termite mounds & classic red dirt to a unique 160 acre Private Property. Here you can soak up the stunning rainforest and pristine environment which is a sanctuary for bird & animal species. Watch out for a passing Kangaroo and head down to 'The Platypus Hut' where you can sit in a tranquil setting as the sun goes down, watch for dive bombing Kingfishers & the elusive Platypus (or dip your toes into the most beautiful mountain stream) whilst tasting Malanda's Gallo Dairyland cheeses and some Queensland wines & beer.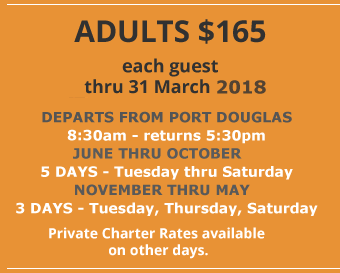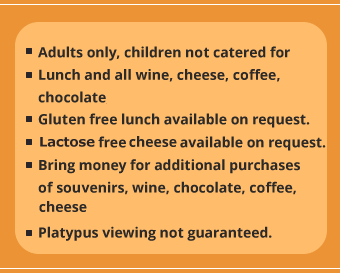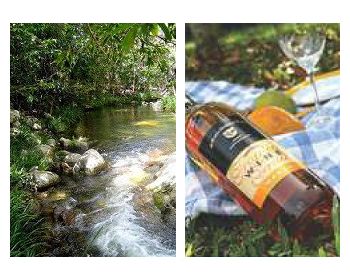 "A must do.. Best full day tour ever"
Just went on the best full day tour we have ever been on.. From the minute we were picked up by our tour guide Brett we were entertained and surprised by what good value and service we received. The commentary that he provided was very informative and kept us interested throughout the whole tour. Well done Brett you're on a real winner highly recommended. Paul and Sue, Tassie
"Brett's Outback Tasting Adventures"
Our family of 5 recently went on Brett's Outback Tasting Adventures tour. We all had an enjoyable day with some truly amazing scenery. Brett was a wealth of knowledge and information and is obviously very passionate about the region. His sense of humour was awesome and made our day complete. This is a very professionally run tour so Brett & Andrea please never change direction because as a business you have aced it! Well done team and we will be certainly spreading the word. LWBMK - Greater Hobart Australia
"Outback Tasting Adventure" Must Do"
This tour was the best tour we've ever been on. Brett our guide gave 150% and was extremely informative with a great sense of humour as well. There is so much variety with the food and drinks we got to taste and visited amazing properties. The last part of the tour was spectacular on a private property "The Platypus Hut" where we all got to see a platypus in the wild while enjoying wine or beer with a beautiful cheese platter. We thoroughly recommend this tour. Macrossan House Port Douglas
Outback Tasting Tour Video
Tour Map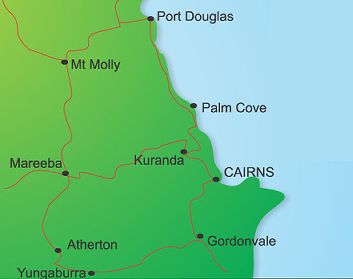 Facebook Live Feed
Also Visit Our Signature Tour Website